artstudio 101 is a full service art consulting firm that works with our clients to select art for any project. We have a dedicated team of consultants who collaborate on every step of a project, from initial conceptualization and budgeting to final installation.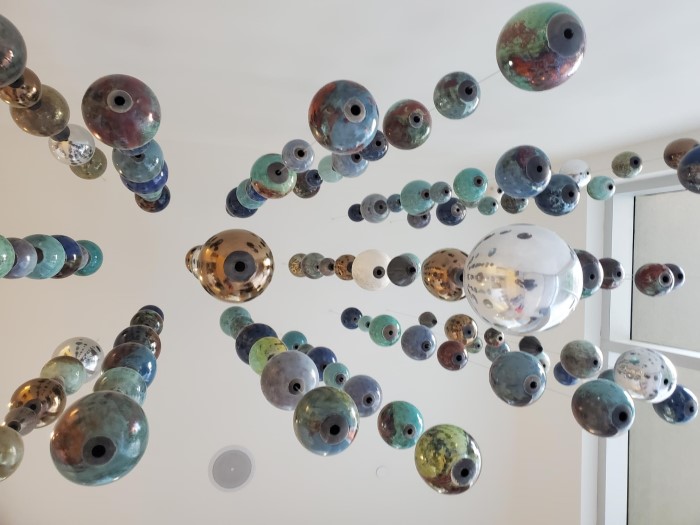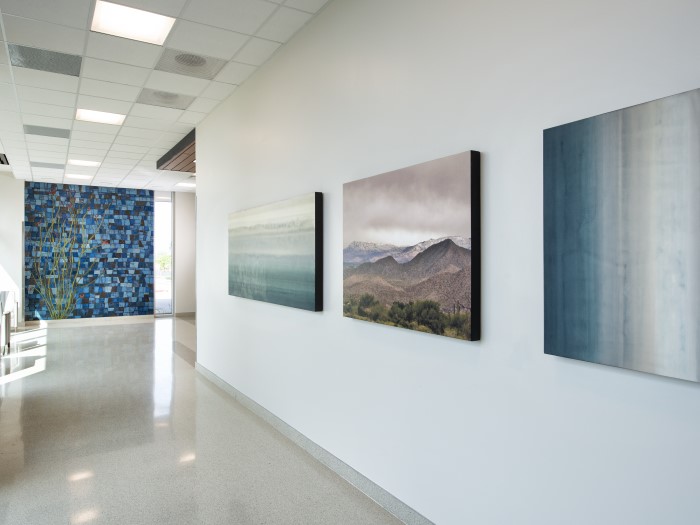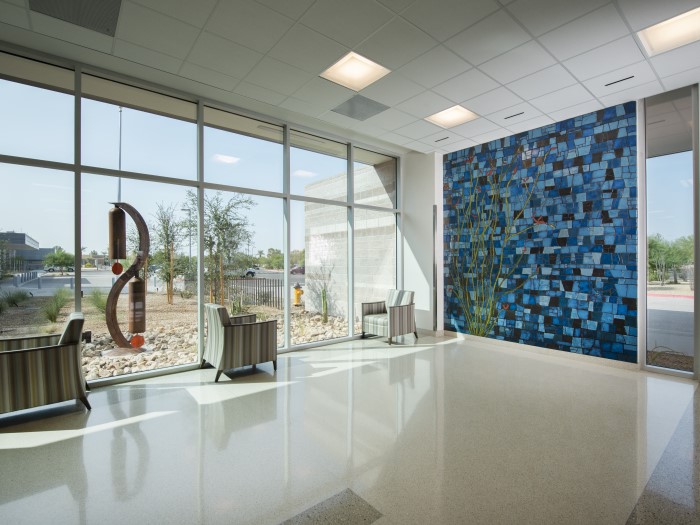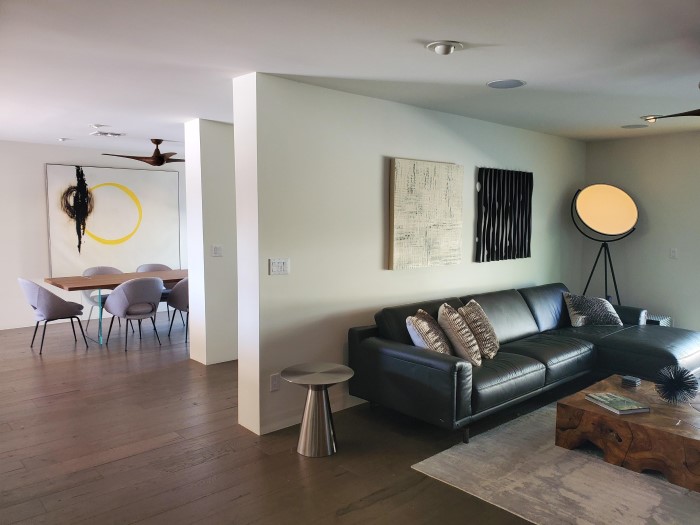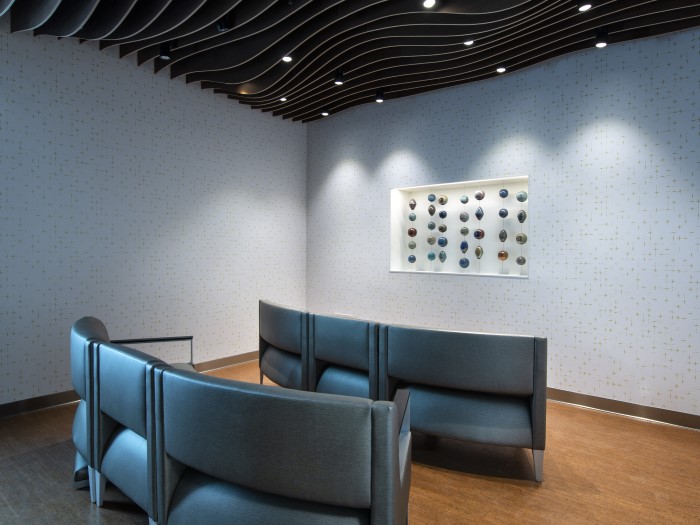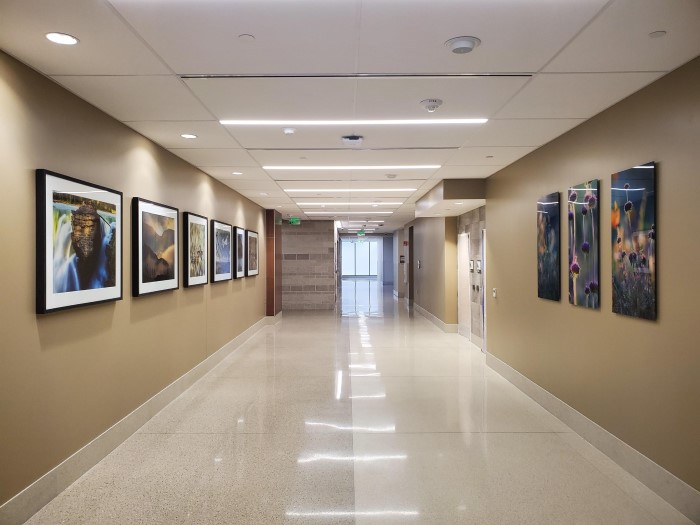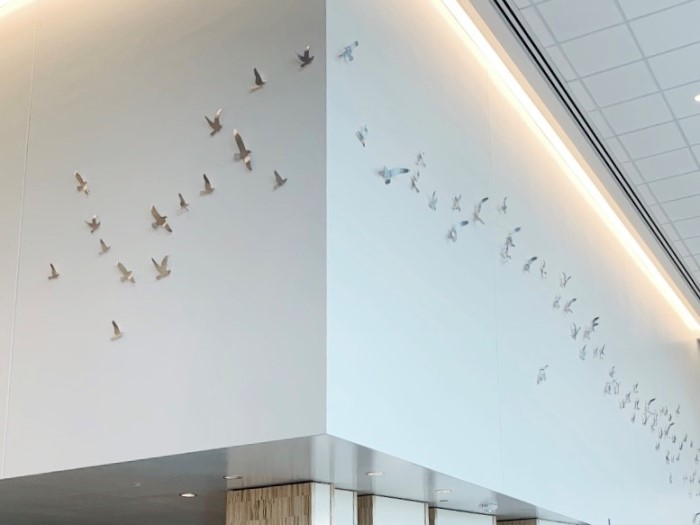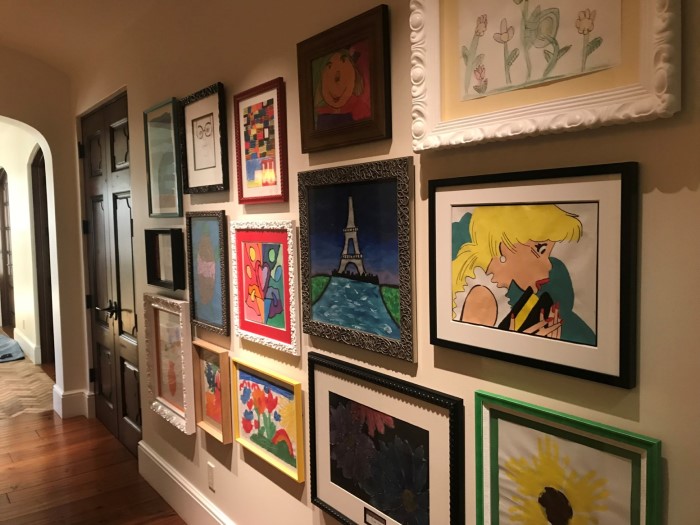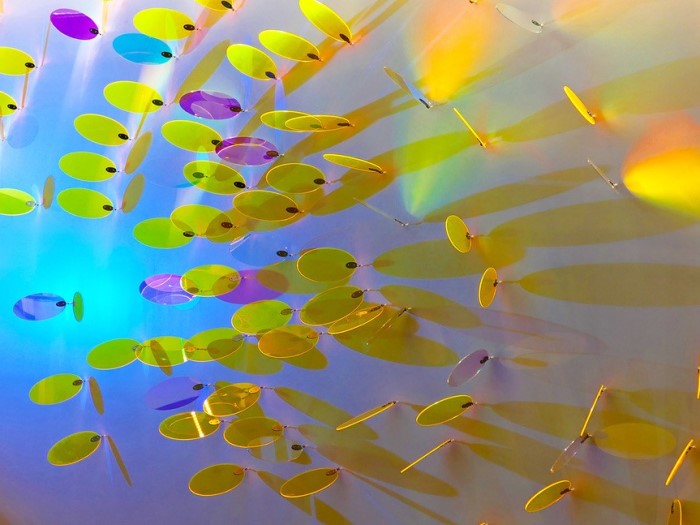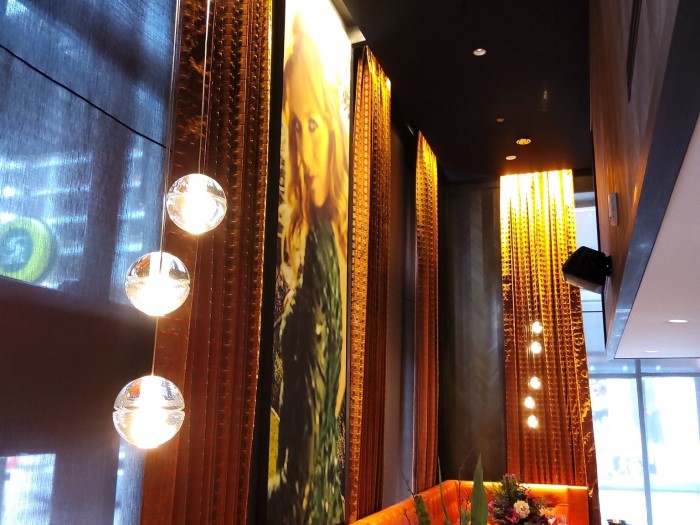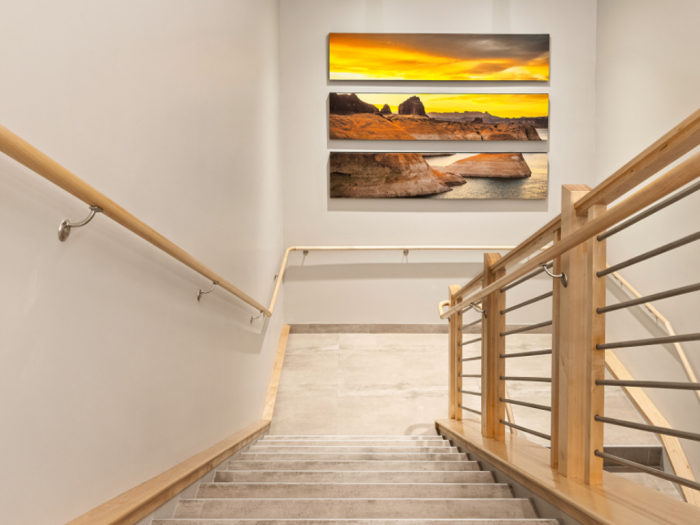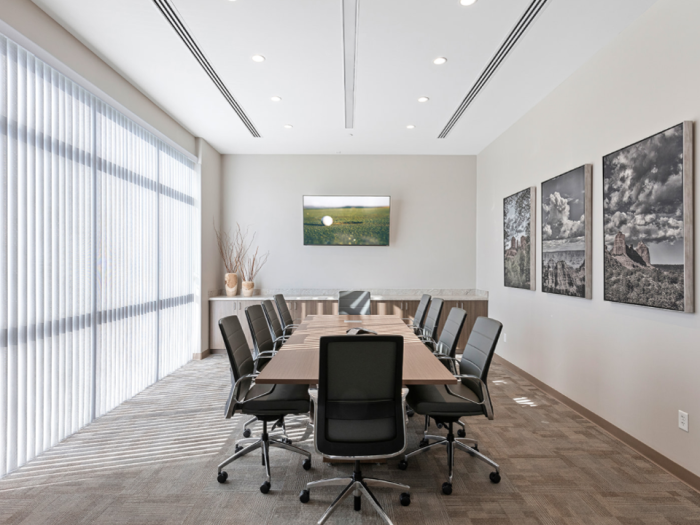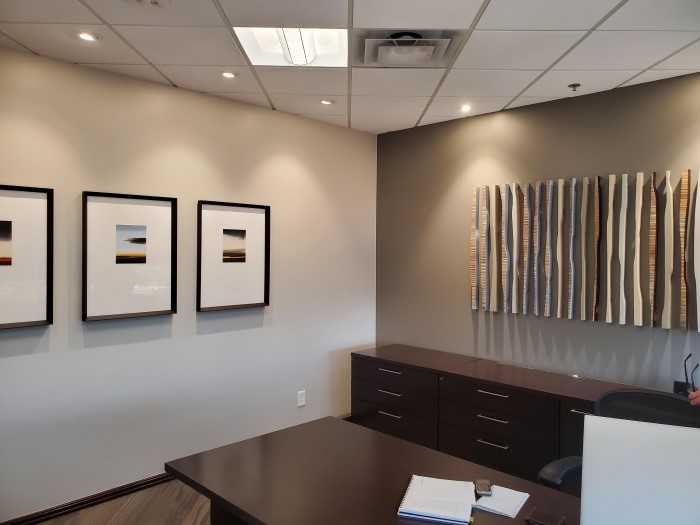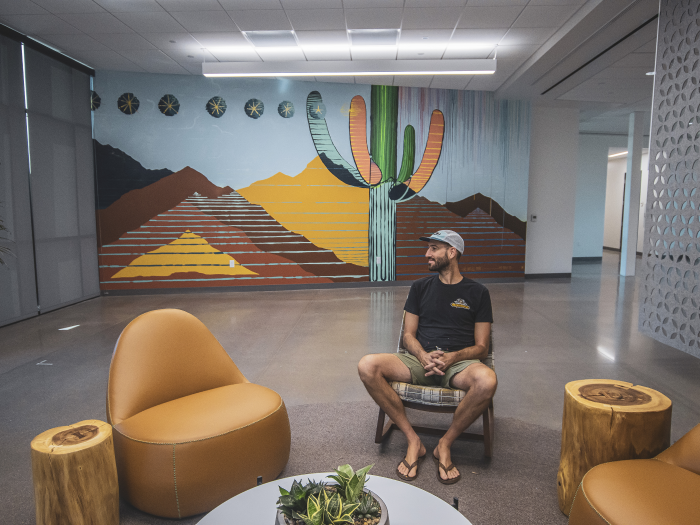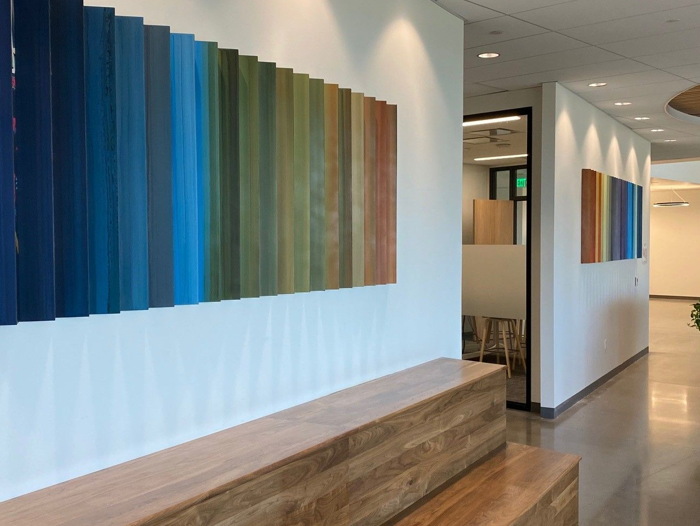 artstudio 101 demonstrates strength in client education and identification of objectives when procuring a personalized art program. We believe that an art program should always reflect the client's vision for the project. Our diverse client population ranges in size and includes healthcare providers, key financial service agencies, premiere commercial developers, high-tech companies, hotels, restaurants, and residential property owners.
" artstudio101 is one of our most trusted and reliable vendors. Their team is responsive, accountable, but best of all – talented! From the design phase through install, the ArtStudio101 team collaborates to deliver products and services that are original, flexible, and end up being the "cherry on top" of our projects. We could not ask for a better team to work with."
Mike DeFranco
Project Manager, LaunchPM
"I have worked with artstudio 101 for the last couple of years – using them to help us with artwork throughout our many manufacturing sites in AZ. Along with them providing awesome AZ scenic pictures for our often out of town customers to gaze upon, they have helped us with our own company branded artwork for our sites. They are highly professional and very detailed in their knowledge and approach. I highly recommend them and will continue to use them for future projects. PS. Jenn is AWESOME!!!!."
Kelly A. Fritsch
Manager, Admin.
West Pharmaceutical Services, Inc.
"For over a decade Faye and her fabulous team have been our #1 choice for art framing and consultation. We can always count on them for a discerning eye, fresh ideas and the utmost professional service."
Holly Ogden
Interior Designer, ASID
Wiseman & Gale Interiors
"The folks at Art Studio 101 are always responsive and professional. We've been loyal customers for years!"
Susan Kay
Chief Financial Officer
Ageless Men's Health
"artstudio 101 has been my corporate art designer for over twenty years. For over two decades, they have procured fine and decorative art and unique artifacts at affordable prices for all of my corporate offices in the Valley. The owner, Faye Urlacher, is an astute hands-on designer with an excellent eye for quality and has a knack for acquiring art for any budget. She and her knowledgeable team of professionals also make the design process enjoyable and straightforward and have never disappointed. I would never consider another company for future projects as artstudio 101 is by far the best commercial art design company in the business."
Olen Petznick
President
Northside Hay Company
"artstudio 101 is fantastic! I decided to give them a try when I needed an art piece framed. They did such a wonderful job and are now my go-to for all my framing needs. I only need to give them basic instruction on what I'm looking for, they design the look, and it always comes out better than expected. Emily is a joy to work with, and always has great design ideas. The execution is flawless. I will be a customer for life!"
Liz Gerlach
Residential Client
"I just love the energy and passion Artstudio 101 brings, but I relish their partnership and desire to challenge the design. It is that spark and willingness to explore beyond that sets them apart."
Scott Ross Steffes
Associate
Shepley Bulfinch
"Western State Bank uses artstudio 1.0.1 to find artwork for all of our locations. We have multiple locations across Arizona and North Dakota, and they do an excellent job curating selections that fit what we need. The team at artstudio 1.0.1 is also great at suggesting local artists to work with, communicating quickly, and coordinating the delivery and installation."
Missy Bohara
Creative Marketing Specialist
Western State Bank
"It was an absolute pleasure working with artstudio 101. Their professionalism, communication, and kindness were qualities our hospital admired while working through the process of choosing art for our hospital. They were very accommodating when we said, 'We want 95% of the art on our walls to be from our local, rural artists.' artstudio's response and action was to reach out to all our local artists to make it happen. We would use them a thousand time over."
Missy Bohara
Chief Experience Officer
Administration
Cobre Valley Medical Center
We would love to hear from you!
5103 east thomas road          phoenix, arizona 85018